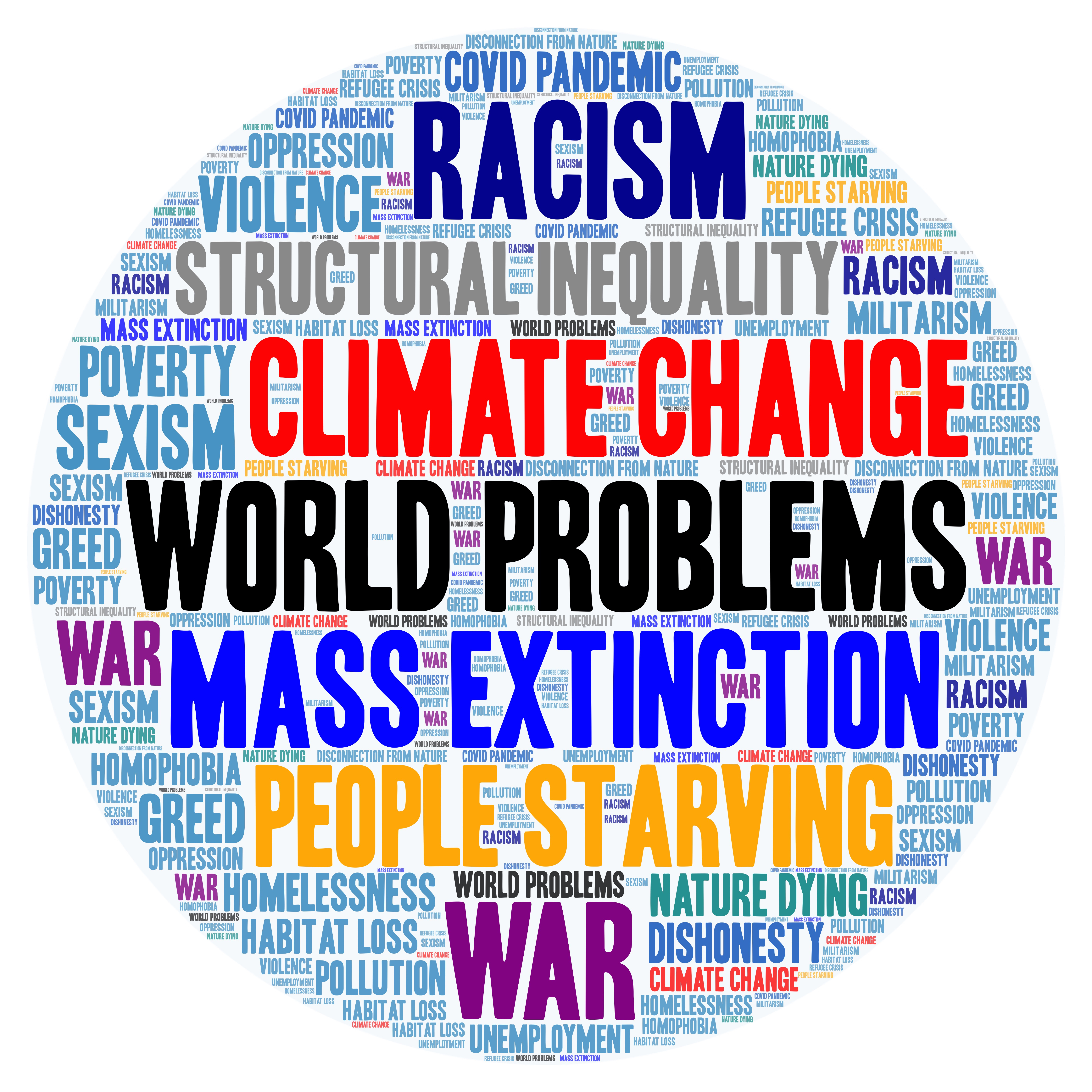 Are you concerned
about world problems?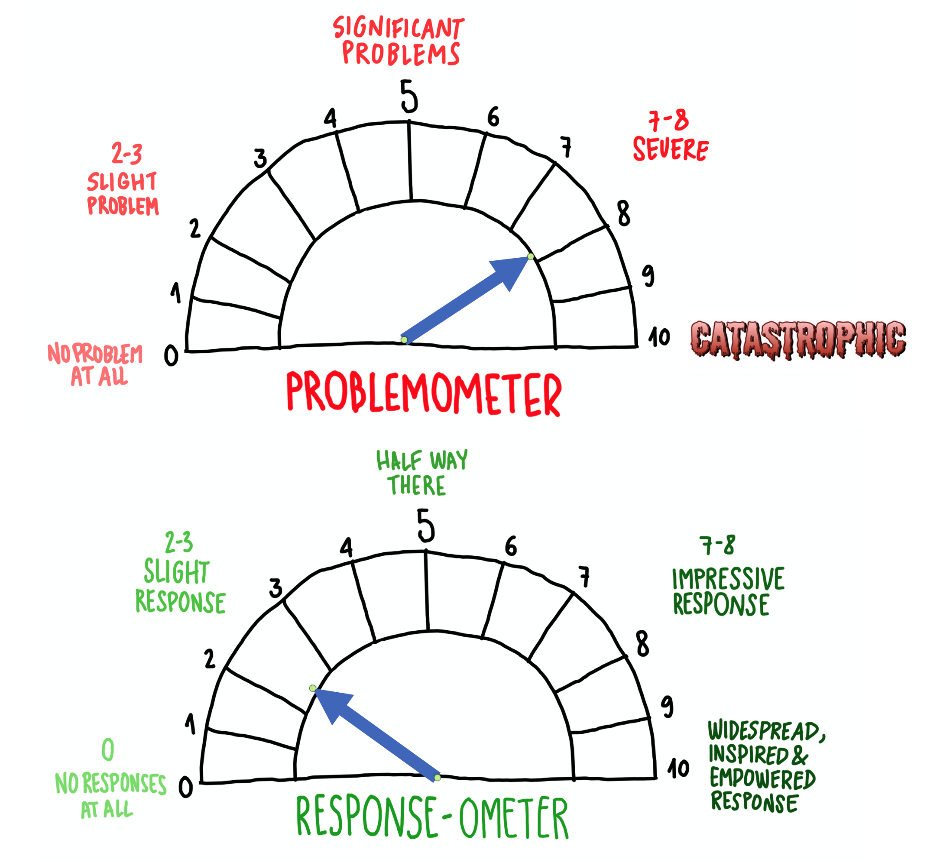 Do you recognise a mismatch between the size of the problems and the size of the response?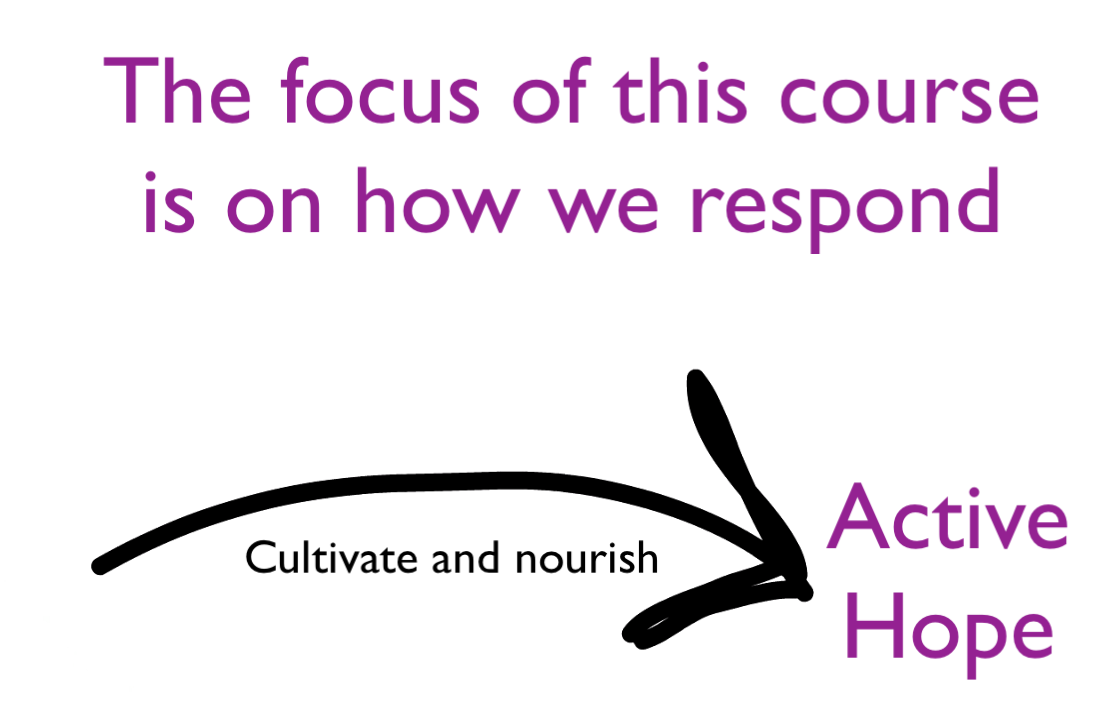 Would you like to nourish and strengthen your response, so that you're better able to make a difference in the world?


Would you like to help others do this too?
We're excited to offer this free video-based online course, which you're welcome to join now.
We've designed it as a seven-week course that takes you on a journey through seven areas that can nourish our ability to make a difference in the world. While we suggest a week for each module, you can do it at your own pace and take longer if you prefer.
Joining the course is a simple two step process. First please sign up to this online learning platform using the sign up link at the top. Then click on 'enrol now' button on the course information page at https://activehope.training/p/active-hope-foundations-training
Here's a video introduction
Active Hope co-author Chris Johnstone introduces the course.
"Books about social and ecological change too often leave out a vital component - how do we change ourselves so that we are strong enough to fully contribute to this great shift? Active Hope fills this gap beautifully, guiding readers on a journey of gratitude, grief, interconnection, and, ultimately, transformation."
- Naomi Klein, author of The Shock Doctrine
Now we're pleased to offer a free video-based online course introducing core insights and practices from the book.
The course is produced and presented by Chris Johnstone, co-author of Active Hope, with contributions from a range of guests that include Joanna Macy and Molly Young Brown.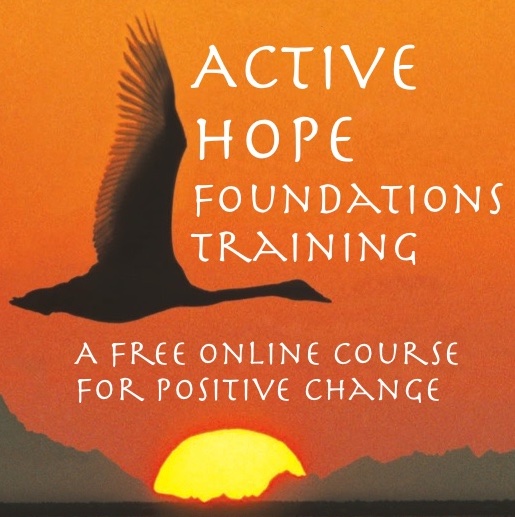 Join Our Free Course
Please note that joining the course is a two-part process - you first need to join this online resource, then choose to join this specific course.
To find out more, click on the box below.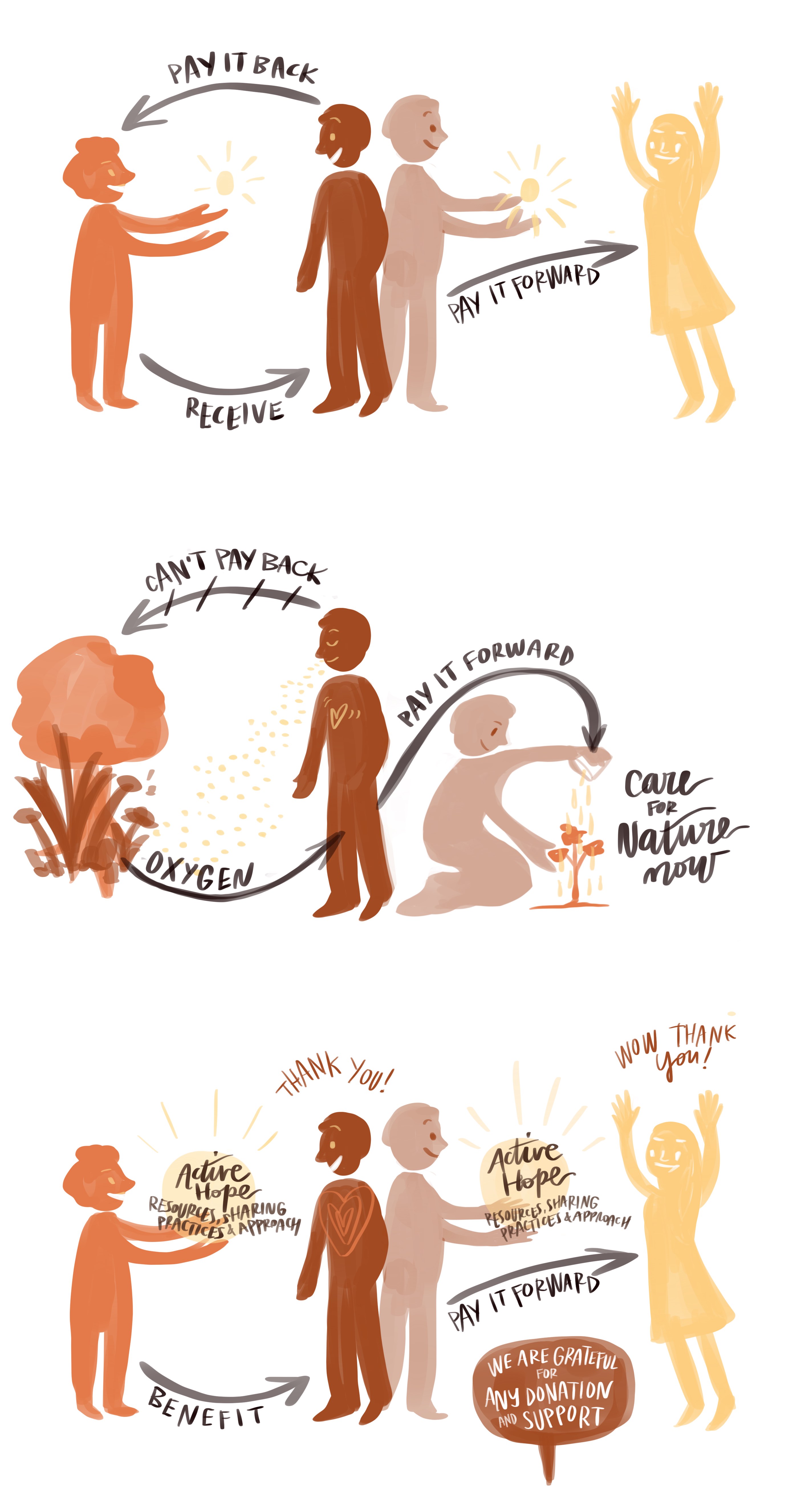 This course is available for free
Please help us keep it that way
by supporting our work
The concept of 'pay it forward' is a central theme in Active Hope. It plays a role not only in fundraising to develop free online courses and resources in Active Hope Training but also in supporting a shift in perspective that contributes to positive change in the world. 
The starting point for 'paying it forward' is gratitude – where we experience appreciation for something given and want to express our thanks. Only rather than giving back to whoever or whatever we received from, instead, we 'give forward' to someone or something else. This way, sequences of giving and receiving can extend through time, and spread from one place to another.
When we consider all that supports us to live, whether people and human systems, or other forms of life and the wider systems of nature, we're not always able to pay back directly. For example, the plants and plankton that produced the oxygen we breathe may have died long ago. But we can pay forward, playing our role in supporting others and caring for the networks of life that support us all to live.
If you've appreciated what you've gained from the body of work associated with Active Hope, and you'd like to help pass on similar benefits to others, please support our work by donating to fund free places on this course, and to help us develop more courses.
We can offer this course free of charge thanks to the generosity of those who've donated to help us get started. If you'd like to support our work, please click on the donate button below, which takes you to the donate page of our main website at ActiveHope.info
With thanks to Carlotta Cataldi for artwork.
With thanks to all who've supported us
We're grateful to the Emergence Foundation for a grant which helped us get on our feet, and to CollegeOfWellbeing.com for providing office space and video resources to produce the course.
The team behind this website and course is ActiveHope.Training (CIC), a UK based non-profit organisation/community interest company producing resources to support positive change in the world.